Fractional CMO can be a game-changer
Many companies struggle to find result driven Chief Marketing Officer (CMO) or they have no idea whom to hire. The process of hiring a full-time CMO can be a big hassle, especially for small and medium-sized businesses, every test you make will be on your expenses.
Most generic CMOs in the market may lack the wide expertise needed to effectively oversee your marketing efforts beyond just promoting your product.
Cost-Effective Solution
Fractional CMO is a cost-effective solution for businesses that need a CMO. You only pay for the services you need on a contact basis, and you don't have to worry about the additional costs of employee benefits, taxes, and office space.
Expertise and Experience
A fractional CMO will bring much more expertise and knowledge, but at a fraction of the cost. Our team has worked with a variety of companies and industries since 2004 and have a deep understanding of what it takes to succeed in marketing.
Flexibility
A fractional CMO provides flexibility that a full-time CMO cannot. You can hire a fractional CMO for a specific project or a certain period of time. This allows you to scale your marketing efforts as your business grows or adjust your marketing strategy based on market changes.
Focus on Core Competencies
By hiring a fractional CMO, you can focus on your core competencies while they focus on your marketing efforts. This allows you to allocate your time and resources more effectively and efficiently.
Collaborative Approach
A fractional CMO works collaboratively with your team to ensure that your marketing efforts are aligned with your business goals and objectives. They provide a fresh perspective and can identify opportunities that you may have overlooked.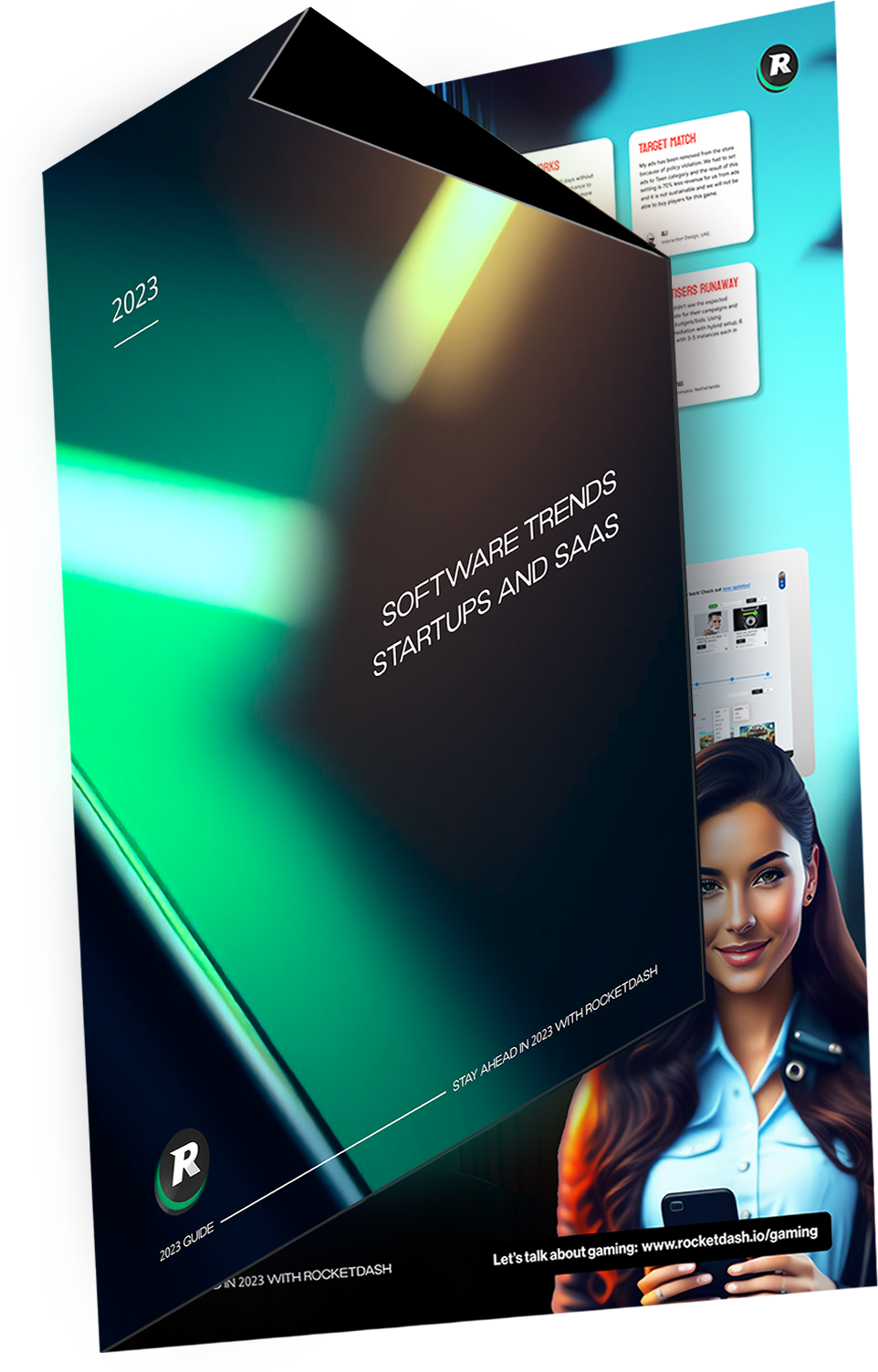 2023 Software trends by Rocketdash
Test out our new fractional CMO service!
Fractional CMO is a cost-effective solution that provides expertise, flexibility, and a collaborative approach to your marketing efforts.
With our help, you can develop a comprehensive marketing strategy that aligns with your business goals and objectives. So, if you're looking for a way to improve your marketing efforts we are introducing a flexible Fractional CMO package with a WIN-WIN scenario:
---
How we operate as Fractional CMO:

1. First step is always in-depth Marketing Audit to identify areas of improvement
2. In-depth analysis of GTM, infrastructure and people from your company
3. Actionable recommendations will be listed based on the Audit findings
4. Interviews with customers, as also lost and churn deals for insights
5. Accessing your companies sales, operational and social stack
6. Accessing all sales materials, decks, messaging and notes
7. Preparing product and company messaging
8. Preparing a long-term plan and KPIs
We are moving numbers