Planning a Successful Legacy Technology Migration in 2023
As technology continues to evolve at an unprecedented pace, it's essential for businesses to stay up to date with the latest trends to remain competitive. This often means replacing outdated legacy technology with newer, more efficient systems. However, planning and executing a successful technology migration can be a complex and daunting task.
In this article, we'll provide a comprehensive guide to planning a successful legacy technology migration in 2023.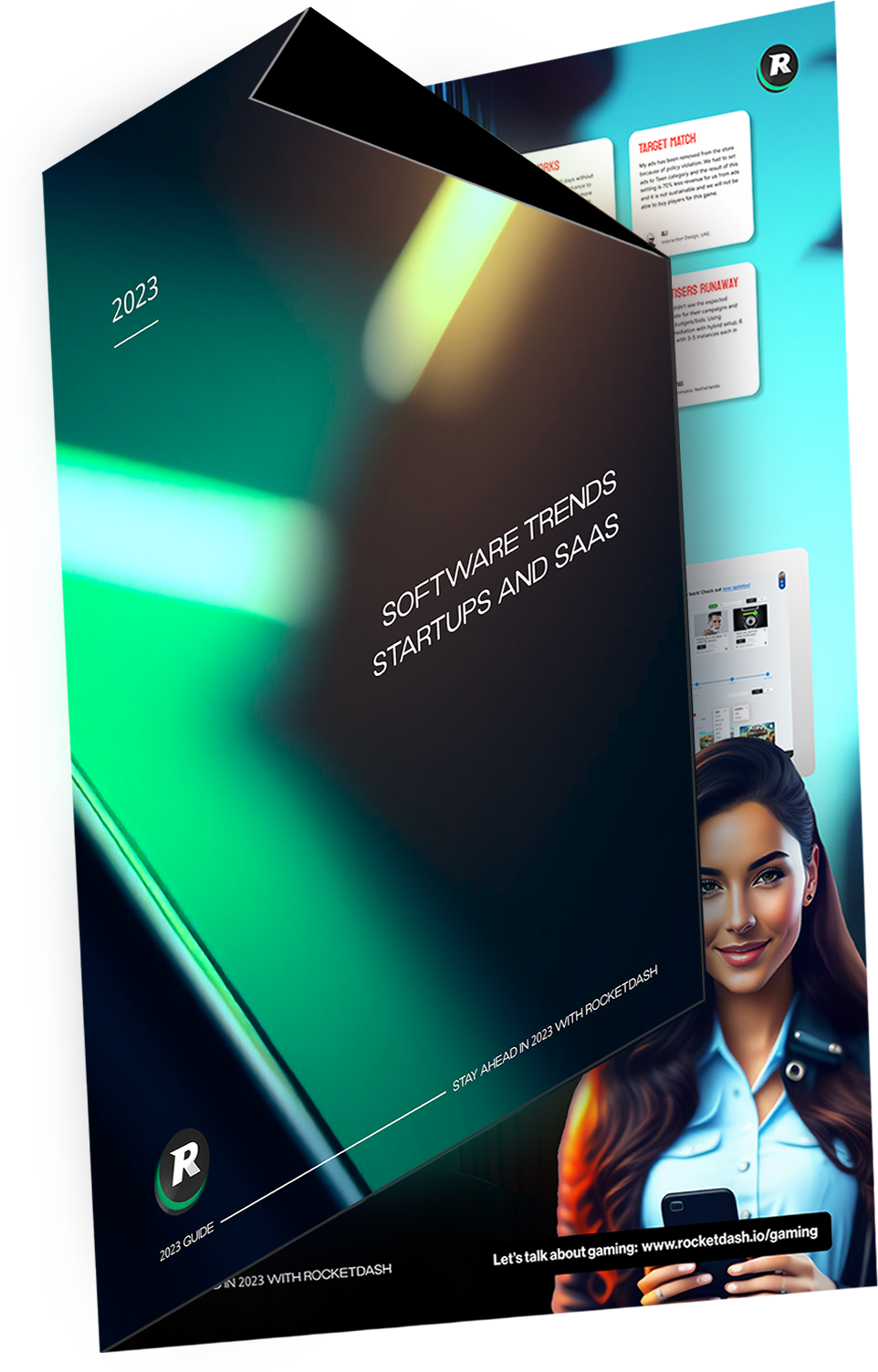 2023 Software trends by Rocketdash
Assessing Your Current Technology Environment
Before you begin planning a legacy technology migration, it's essential to assess your current technology environment. This includes identifying your current systems and their limitations
It would help if you identified the following:
The existing hardware and software systems
Their interdependencies
Any underlying business processes or workflows that rely on them
The data architecture and data dependencies
Any regulatory or compliance requirements that apply to the systems
This information will help you develop a clear understanding of the existing technology infrastructure, identify potential migration challenges, and plan the migration process.
Developing a Comprehensive Migration Strategy
After analyzing the legacy technology environment, the next step is to develop a comprehensive migration strategy. It should cover the following:
Defining the scope of the migration
Identifying the goals and objectives of the migration
Developing a project plan with clear timelines, milestones, and deliverables
Identifying the resources required for the migration, such as personnel, technology, and budget
Establishing a governance structure and assigning roles and responsibilities to stakeholders
Establishing a communication plan to keep all stakeholders informed of the migration progress and any issues that arise
It is essential to involve all stakeholders in the development of the migration strategy to ensure that everyone understands the scope, goals, and objectives of the migration.
Executing the Migration
Once the migration strategy is in place, the next step is to execute the migration plan. This involves:
Conducting a pilot migration to test the migration plan and identify any issues or challenges
Preparing the systems for the migration, including preparing the data and the hardware and software systems
Conducting the migration in phases, starting with non-critical systems and gradually moving to more critical systems
Conducting rigorous testing after each migration phase to ensure that the new systems meet the business requirements and any regulatory or compliance requirements
It is crucial to have a robust change management process in place to manage any issues or challenges that arise during the migration process.
---
Scalable
software and mobile apps


---
Managing the Post-Migration Environment
Once the migration is complete, the next step is to manage the post-migration environment. This involves:
Conducting a post-migration review to assess the success of the migration and identify any areas for improvement
Establishing a support structure to address any issues or challenges that arise after the migration
Developing a maintenance plan to ensure that the new systems remain up-to-date and compliant with any regulatory or compliance requirements
Migrate slowly and adopt modern technology with our help
Migrating legacy technology to modern systems can be a challenging process, but with the right planning, execution, and management, it can be a smooth and successful process.
Rocketdash team understands the challenges that come with legacy technology migration, which is why we have built side by side platforms that allows companies to migrate slowly and by parts.
Our team has worked with old legacy software, ensuring the compatibility and integration of new technologies, to build a new platform that meets the needs of modern businesses.
With our expertise we can achieve a successful transition to modern systems.
---
Why to choose Rocketdash as a partner?
15 years of experience
We have polished our skills and knowledge, allowing us to create products with precision and care while avoiding common bottlenecks.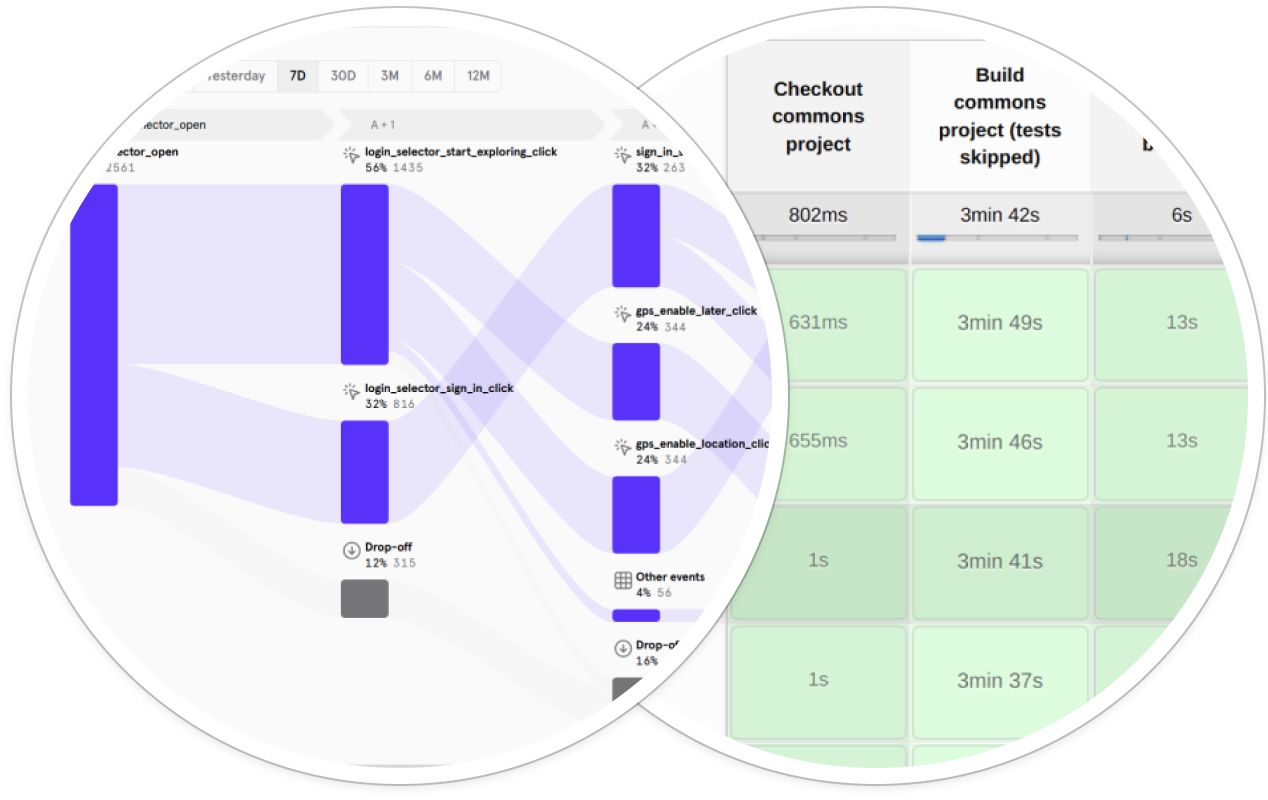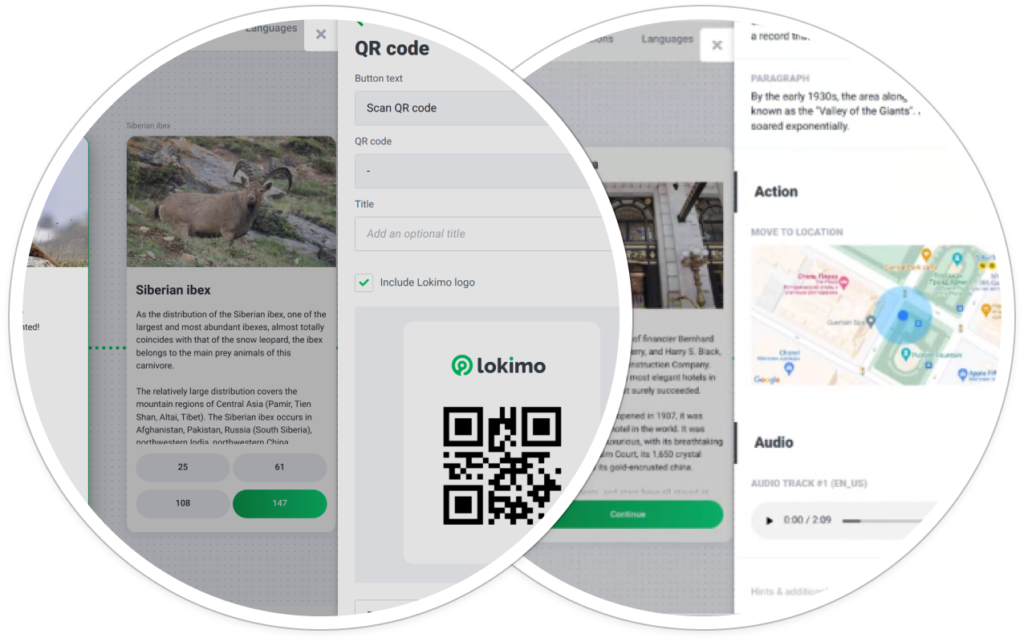 User-centered approach
Whether it's a new app, website, software platform or API, creating a product that meets the needs of users is essential. Intuitive and easy to use design is the goal.
Multiple successful Saas projects delivered
At Rocketdash, we have multiple successful Saas projects delivered, which further demonstrates our commitment to refining and optimizing products to meet the needs of our clients and users.