The gaming and gambling industries have seen massive growth during 2022 and continue to grow in 2023. Millions of users worldwide playing games and placing bets on various platforms. As a gaming company, you need to ensure that your platform is stable, secure, and offers a seamless user experience. To achieve this, you need to invest in platform development, including SDK and backend systems for gambling sites.

1. Stay up-to-date with industry trends
Gaming is a dynamic industry that is constantly evolving. To stay competitive, it's essential to stay up-to-date with the latest trends, technologies, and market insights. Follow industry news, attend conferences, and network with other developers to stay on top of the game.
Successful platform development requires a combination of creativity, technical expertise, and business acumen.
2. Choose the right development team
When it comes to platform development, it's crucial to choose the right team for the job. Look for developers with experience in gaming and gambling platforms, as well as a track record of successful projects. A strong team will have the technical expertise to create a stable and scalable platform, as well as the creativity to design a user-friendly interface.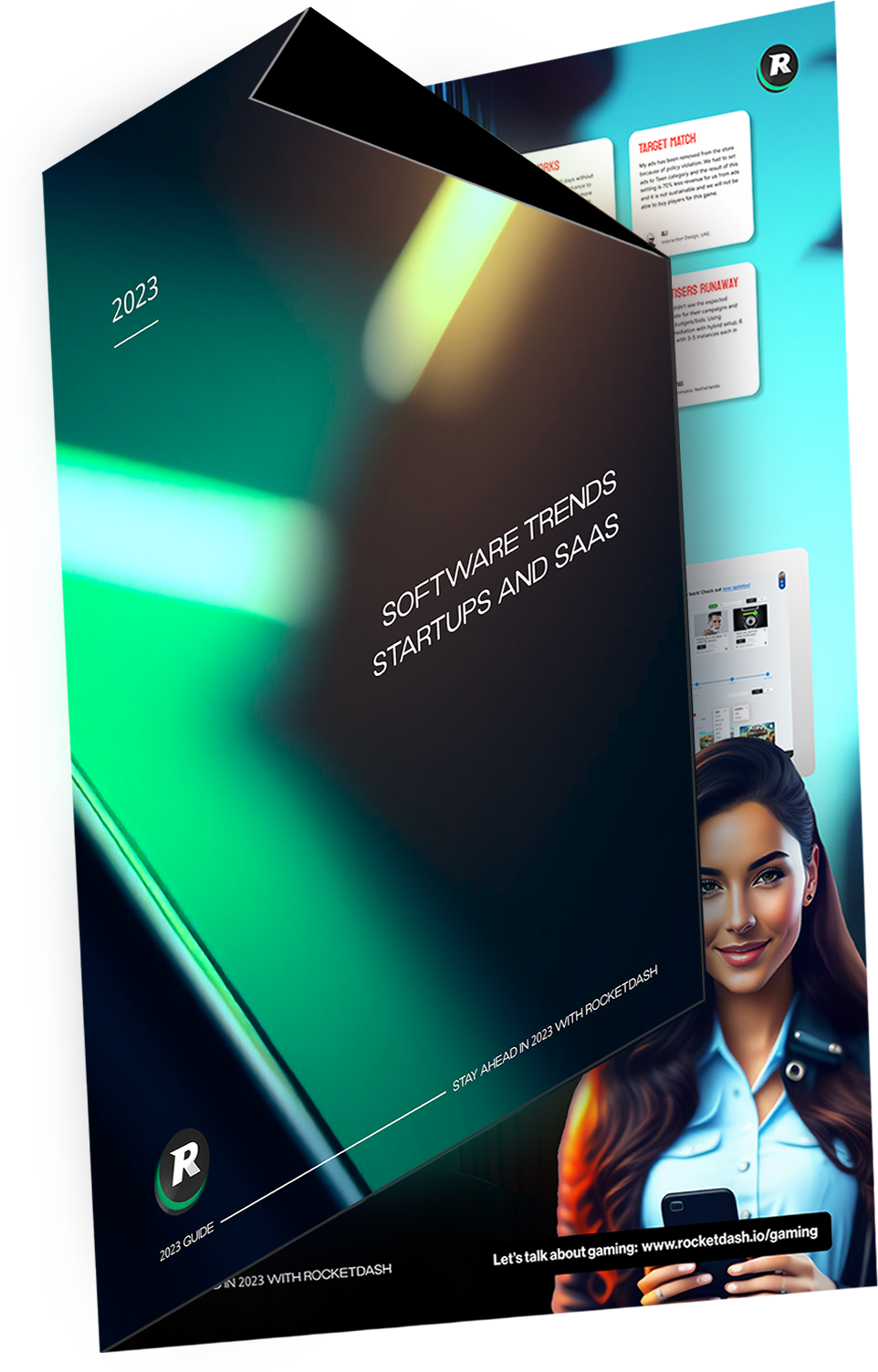 2023 Software trends by Rocketdash
3. Focus on security and compliance
Security and compliance are critical factors in platform development for gaming and gambling companies. Your platform needs to comply with all relevant regulations, including KYC and AML, to ensure that users can play and bet safely. Additionally, you need to implement robust security measures, including encryption, firewalls, and user authentication, to protect user data and prevent fraud.
4. Build a flexible and scalable platform
Your platform needs to be flexible and scalable to adapt to changing user demands and industry trends. This includes the ability to handle large volumes of traffic and transactions, as well as the ability to integrate with third-party APIs and services. By building a flexible and scalable platform, you can ensure that your users have a smooth and seamless experience, even during peak usage periods.
5. Implement a powerful SDK
SDKs (Software Development Kits) are essential tools for developers to build applications and games on your platform. A powerful SDK can provide developers with the tools they need to create engaging and profitable games and applications. This includes features such as analytics, monetization, and social integration. By implementing a powerful SDK, you can attract more developers to your platform and increase your revenue.
6. Build a robust backend system
A robust backend system is critical for managing user data, transactions, and other platform functions. Your backend system needs to be able to handle large volumes of data and transactions quickly and efficiently, without downtime or errors. Additionally, it needs to integrate with other systems, such as payment gateways and content management systems, to provide a seamless user experience.
Gaming platform development is essential to create platforms which are:
stable
secure
user-friendly
flexible
scalable
Building a robust backend system, you can create a platform that stands out in the industry. Consult the Rocketdash team for your development plans and strategies.